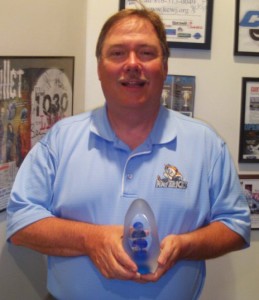 Bob Rennison
Bob is a native of Kansas City and has lived in Independence since 1981. After his first season with the Mavericks, Rennison was honored by the CHL by winning the Ralph Backstrom Soul of Service award which recognizes outstanding community and customer service. He has worked all over the sports/media landscape in Kansas City. Prior to joining the Mavericks, Bob was the master control operator at Channel 50 in Kansas City. He has previously worked as the play-by-play announcer for the Topeka Tarantulas (CHL), Topeka ScareCrows (CHL), Wichita Thunder (CHL), Kansas City Knights (ABA) and Kansas City Attack (NISL). Bob has been the voice of Avila University Athletics since 2002. He received his degree in communication studies from the University of Missouri-Kansas City. Bob and his wife, Abbie, have one daughter, Pattie, and two sons, Michael and Luke.
Troy Snyder
Co-Founder, Troy has been involved in radio since 2008 when he served as color commentary/sideline reporter for the Avila Eagles. He also served as play by play announcer for Open Wheel Friday Night at Valley Speedway and Truman Patriots High School Football. He is serving his 2nd season of providing Color Commentary for the Missouri Mavericks. Troy is married to Tessa and have to beautiful children.

Fred Liggett
Fred Liggett, a Kansas City native, has been a broadcasting professional for the past 22 years. Fred started in public radio while a student at Central Missouri State university. From there he has worked in various roles as an announcer for radio stations in Warrensburg, Mo., Tahlequah, Oklahoma and Topeka Kansas. Before leaving radio behind served as producer for K-State and KC Chiefs network broadcasts. Turned focus to Television 6 years ago and currently serves as Senior Master Control Engineer for KPXE-TV 50. Fred currently resides in Lee's Summit, Missouri and is a regular visitor to there award winning downtown.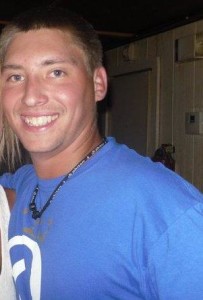 Ryan Gibson
Ryan is a native of Lee's Summit, MO and a former collegiate baseball player and graduate of Benedictine College in Atchison, KS.  He has been broadcasting since 2009 when he started calling the play-by-play for Benedictine men's and women's soccer games on the Benedictine Raven Sports Network (BRSN). He also broadcasted select football, men's and women's basketball and volleyball games for the BRSN and was the Public Address Announcer for Benedictine soccer, basketball and
volleyball when he wasn't calling the games. Ryan was the play-by-play voice of
the St. Joseph Mustangs summer MINK League baseball team in 2011 and has also
provided color analysis for the Missouri Mavericks of the Central Hockey League
(CHL).He has also called games for the Missouri Mustangs of the Central Plains
Football League (CPFL) and is currently the primary play-by-play voice of Truman High School football and select soccer, softball, volleyball and basketball games. Ryan currently resides in Kansas City, MO.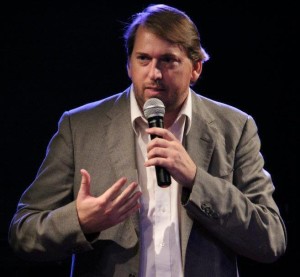 Jeff Henderson
Jeff has been working in TV and radio since 1989. From producing, directing and hosting TV programs in Texas to working on the cutting edge of technology. Jeff is co-founder of FreeTap.com and continues to produce, direct and occasionally provide color commentary while staying up to speed with upcoming media production technology.